In Memoriam: Isaac Eugene Willis, Jr., DPM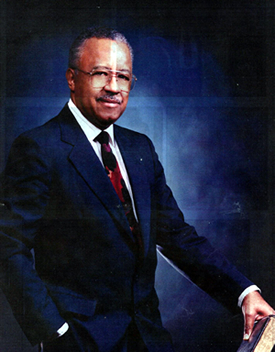 Dr. Willis, a native of Selma, Alabama, received a Bachelor of Science degree from Knoxville College in Tennessee. He received his doctor of podiatric medicine degree from the Illinois College of podiatric medicine (now called the dr. William Scholl college of podiatric medicine) in Chicago. In 1957, Dr. Willis moved to Longview, Texas where he has been in private practice for more than 50 years. Since starting his practice, Dr. Willis devoted much time to professional associations and civic activities. He was a member of the American Podiatric Medical Association, the Texas podiatric medical association and was a charter member of the national podiatric medical association. Texas governor John Connally appointed him to the prestigious six member state board of podiatry examiners, an appointment reconfirmed by Governor Dolph Briscoe.
He served two terms (18 years); during his second term he served as president of the board. He was the first African American podiatrist to be appointed to this board.
Dr. Willis became board certified in foot and ankle surgery in 1977 and later became a fellow in the American College of Foot and Ankle Surgeons.
The Boy Scouts of America awarded him the silver beaver for his 18 years of continuous work with the organization. Dr. Willis was a life member of Alpha Phi Alpha fraternity and was a life member of the national association for the advancement of colored people. Dr. Willis had served over 20 years on the trustee board of Texas College in Tyler, Texas.
In 2005, Dr. Willis, along with Mr. A.m. (Monk) Willis Jr (no relation) were the first honorees of the unity award in Longview, Texas.
Dr. Willis was a long time member of St. Mark C.M.E. Church having served on the trustee and steward board; he was also Sunday school superintendent and taught plus headed the board of evangelism. Dr. Willis departed this earthly life on Monday, October 17, 2011. He is survived by wife of nearly 53 years Lizzie l. Jones Willis; two sons, Selwyn (April Gatson Willis M.D.) and Isaac Gadene, and two grandsons: Trey and Trenten.